Here is the official cover reveal for FRACTURE ME! This novella bridges the gap between UNRAVEL ME and IGNITE ME, and it's told from Adam's POV.
It hits e-readers on Dec 17th!
(a secret heads up: DESTROY ME & FRACTURE ME (+ a ton of bonus content) come out in paperback on February 4th, 2014!)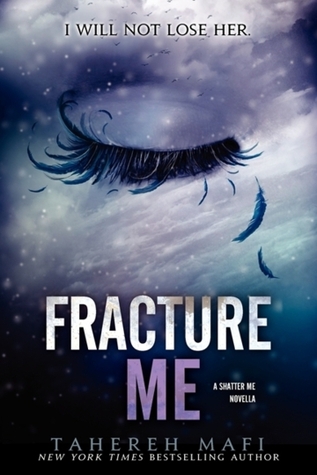 Goodreads Photo
FYI...I have heard the eye is closed (in Destroy Me and Fracture Me) because it is written in someone else point of view, Not Juliette's...
P.S. Did I mention Tahereh Mafi is my FAVORITE Author?